So... I have this game... and its preety neat... so i thought i would share a few screenshots... with a bit of roleplaying thrown in.
To start things off: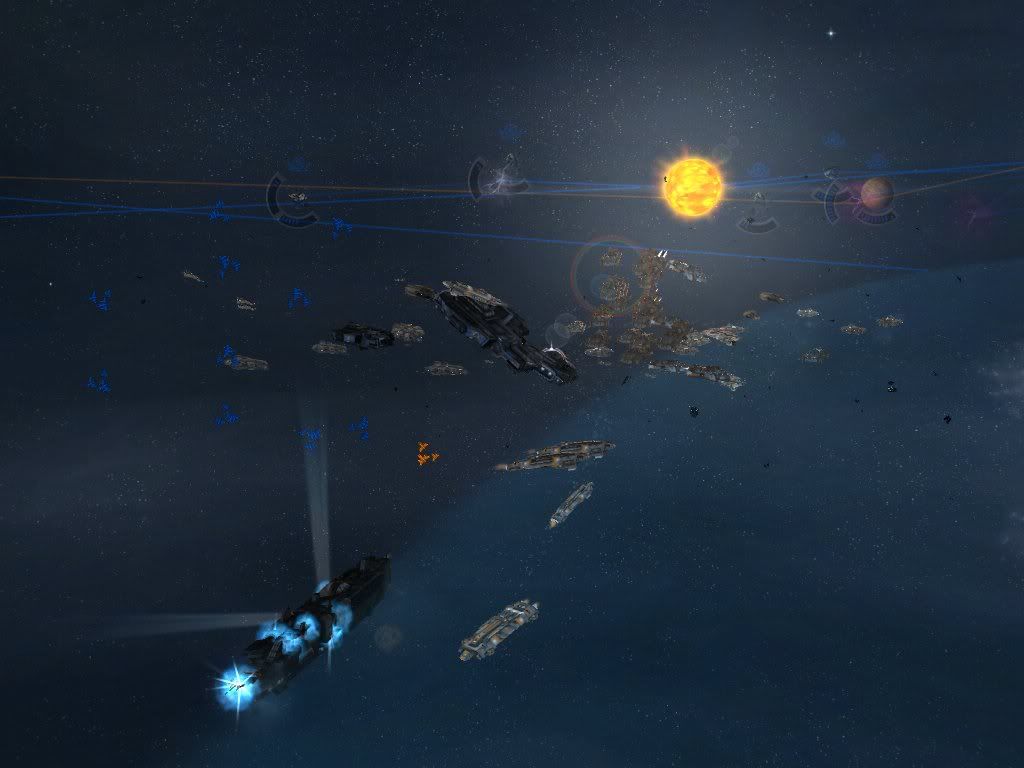 WABOOM!
(the rest of these are clickable thumbnails since they were getting cut off by the forum for some reason)
random officer1: Sir! shields are down, and hull integraty is at 50%! we cant take much more of this!
Captain Pbhead: Engineering, do we have phase drive?
Chief engineer: Yes sir, but i cant promise for how much longer...
Major Renard: Jump calculations complete.
random officer2: Sir, their beam weapons are ripping through our hull!
Captain Pbhead: Get us out of here.
Major Renard: Yes sir!
Captain Pbhead: All hands, perpare for phase jump!
Wooosh!
what happens when things go wrong:
That emp just fried everything!
sh*t! Were sitting ducks!
Sh*t Sh*t! Secondary explosions are erupting all over the ship!
Cra...
[
hehe... boom.
If you want more, I can upload more and post them...
"Persons attempting to find a motive in this narrative will be prosecuted; persons attempting to find a moral will be banished; persons attempting to find a plot in it will be shot."