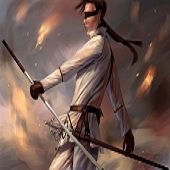 Core Clan Member

Posts: 2175
Joined: Fri May 14, 2010 3:15 pm
Location: Everywhere, Every Universe.
General In-Game Name:
Does anyone here actually play starcraft anymore? I would love to actually play with someone who don't bitch about hax, or didn't kill you when you ask if you can escape to his base...
Come check out my stuff if you want. Love to hear back from people.
If you're looking for something to watch or have any suggestions of your own, drop on by.