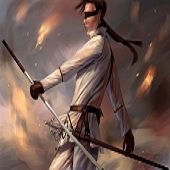 Core Clan Member

Posts: 2175
Joined: Fri May 14, 2010 3:15 pm
Location: Everywhere, Every Universe.
General In-Game Name:
Returns with optical implants to repair my sight and chops off Naz's head off, impales it onto a spear, and plant the spear at the entrance to the hill.

My Hill with my... manic actions.
Come check out my stuff if you want. Love to hear back from people.
If you're looking for something to watch or have any suggestions of your own, drop on by.