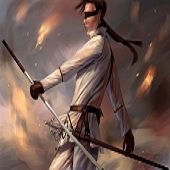 Core Clan Member

Posts: 2175
Joined: Fri May 14, 2010 3:15 pm
Location: Everywhere, Every Universe.
General In-Game Name:
Well, they support multiplayer functionality, but aren't MP games themselves. By the title, I'd preferrably like discussion from people who play the first 2: GOTY (orange box), Opposing Force (green box).

As I have not played Blue Shift or any of the newer ones, i.e. Half Life 2 and both episodes, I'd like it if those who do would reveal as little as possible, to reduce the chances of spoilers (I intend to play them later, when I have the money).
Come check out my stuff if you want. Love to hear back from people.
If you're looking for something to watch or have any suggestions of your own, drop on by.