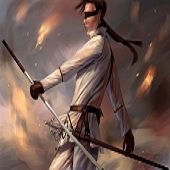 Core Clan Member

Posts: 2175
Joined: Fri May 14, 2010 3:15 pm
Location: Everywhere, Every Universe.
General In-Game Name:
Well I got back to playing DE:IW, and it is awesome. I changed my style to that of an actual Covert Op. Who else plays either one?

For those who haven't heard of it: It is a revolutionary masterpiece that introduced a new style of game. It is set somewhere in the future, and you play as JC Denton. I won't give away the story, but the actions you take in the game actually affect the world around you; you can help someone, and his rival will try to kill you, or you can hurt someone, and that same rival will like you. It is very interesting, and very good. I suggest you take a look at it.
Come check out my stuff if you want. Love to hear back from people.
If you're looking for something to watch or have any suggestions of your own, drop on by.