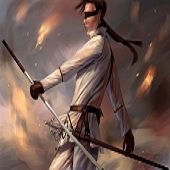 Core Clan Member

Posts: 2175
Joined: Fri May 14, 2010 3:15 pm
Location: Everywhere, Every Universe.
General In-Game Name:
Sniper Elite V2 is free on steam (just have to click "Install Game" on the store page; don't actually have to install it that moment). This deal is lasting until June 5th, 10am PST, 1pm EST, 5pm GMT.
Learned about it from a steam friend who, honestly, I don't even really remember friending. I can only assume we played a game together.
So yeah. I have it, was thinking of playing it. I think it has multiplayer, so if anyone wants to join me, I'll be up for it.
Come check out my stuff if you want. Love to hear back from people.
If you're looking for something to watch or have any suggestions of your own, drop on by.