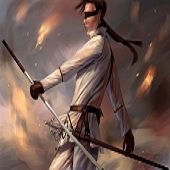 Core Clan Member

Posts: 2175
Joined: Fri May 14, 2010 3:15 pm
Location: Everywhere, Every Universe.
General In-Game Name:
Actually, Flamer isn't off topic. His cat died recently (if he's telling the truth), and it kinda hurts him when he looks at all your cat avis. I mean, if you've lost something dear to you, and you see everything around you that reminds you of what you lost, then you will be more or less depressed. By depressed, I mean that you range from disappointed to anger.
Come check out my stuff if you want. Love to hear back from people.
If you're looking for something to watch or have any suggestions of your own, drop on by.