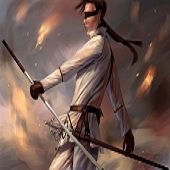 Core Clan Member

Posts: 2175
Joined: Fri May 14, 2010 3:15 pm
Location: Everywhere, Every Universe.
General In-Game Name:
Well, how my school does it is: Algebra I, Geometry, Algebra II, CHOICE OF Trigonometry - Calculus without limits AB - Statistics - Discreet Math.

The chances of getting anything past Trigonometry at my school depends on whether or not you are in the "Advanced Placement" (AP) program or not. I'm a Junior taking Trig with Seniors, and I'm sure I'll be stuck in some Calculus class.
Come check out my stuff if you want. Love to hear back from people.
If you're looking for something to watch or have any suggestions of your own, drop on by.