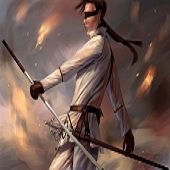 Core Clan Member

Posts: 2175
Joined: Fri May 14, 2010 3:15 pm
Location: Everywhere, Every Universe.
General In-Game Name:
Empire:

Strong
Strength in numbers
Powerful
Mass Production
Lots of Territory
Can Travel Freely Without Fear of Detection
Cool, Evil, Deadly Looking Troops

Rebellion:

Willful
Strength in Tactics
Fairly Tough
Slower Production, but well Worth the Effort
Spread throughout the Galaxy
Must Sneak to Most Places
Lots of Dudes with those Weird Looking Helmets

Discuss.
Come check out my stuff if you want. Love to hear back from people.
If you're looking for something to watch or have any suggestions of your own, drop on by.