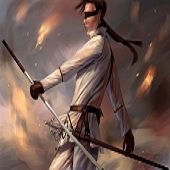 Core Clan Member

Posts: 2175
Joined: Fri May 14, 2010 3:15 pm
Location: Everywhere, Every Universe.
General In-Game Name:
This one, compared to the ban enacted in 1994-2004, is much more expansive and cover almost every firearm short of single-shots, revolvers, and black powder rifles (in that if you have one it is safe). Rifles with a capacity of over 10 rounds will be banned, rifles with detachable magazines will be banned. Similarities apply to pistols. Pistol grips, bayonet LUGS, fore grips, flash suppressors, and other similar cosmetic accessories (cosmetic in the sense that they do not inherently make the firearm more deadly) will be banned. Fixed magazines with a capacity of over 10 rounds will be banned. Only 9,000 firearms will be listed by name (different models [e.g. M4 and M4A1] are counted on their own) to leave unbanned (mostly single-shots, revolvers, etc).

On YouTube, my favourite sensible people to listen to on the subject are MrColionNoir, AmidsTheNoise, Sturmgewehre, and VigilantSpectre.

What are your guys' thoughts on it, and since many of you are 18 and older and are citizens of the US, how would you guys do this?

EDIT: I want civil debate! No personal insults, nothing like that.

SECOND EDIT: This video, despite the slightly off-tone music, has everything that has been leaked so far:

Last edited by
Lt. Voss
on Mon Feb 04, 2013 6:35 pm, edited 3 times in total.
Reason:
Rule Note; Information Video
Come check out my stuff if you want. Love to hear back from people.
If you're looking for something to watch or have any suggestions of your own, drop on by.