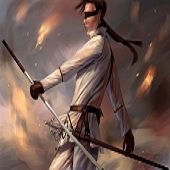 Core Clan Member

Posts: 2175
Joined: Fri May 14, 2010 3:15 pm
Location: Everywhere, Every Universe.
General In-Game Name:
So I heard, with no 100% confirmation, that 1.8 is almost done. On top of this, I watched a commentary from Notch himself at PAX and he said that because 1.8 would be too large for a single update, he'd release it in halves. I think I heard correctly when I read that the first half would be out in a couple of weeks. C'mon guys, if these things have any truth in them, 1.8 will be out in a couple months tops and 1.9 will soon follow! WOO HOO! =D

P.S. Pi iz g00d.
Come check out my stuff if you want. Love to hear back from people.
If you're looking for something to watch or have any suggestions of your own, drop on by.